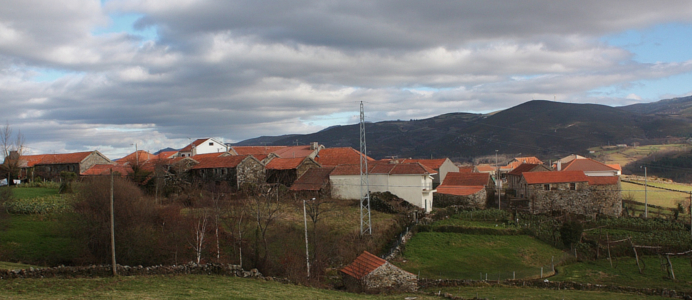 The same happen to the Reigoso parish as did to the parish of Contim: before it was independent, it was attached to the São Pedro de Covelo parish. When it received its manumission papers, it took Currais and Ladrugães. But Currais (only example in Barroso) was born of four couples of Dona Maior Gomes that D. Afonso the Second honored.
With the passing of time, these "farmers" organized themselves into fourteen couples under the form of "beetria". This is when the inhabitants chose the "Sir" they thought would benefit the village the most: "One of the lineage you want". Democracy before it was even thought of! That is probably why the best preserved roman road in the county, is in Currais
In this parish exists a very old brotherhood but also closed and reduced to "brothers". 
Area: 17.2 km2
Population Density: 9.9 hab/km2
Present Population: 171
Patron: São Martinho
 
Attractions:
     Via Romana;
     Igreja, Casa do Baía;
Capela de S. Lourenço.
 
Parish Villages: (3) Currais, Ladrugães e Reigoso
 
Address:
Junta de Freguesia de Reigoso
Rua Nova, n.º 2
5470-393 Reigoso – Montalegre
Telephone:  963 855 697