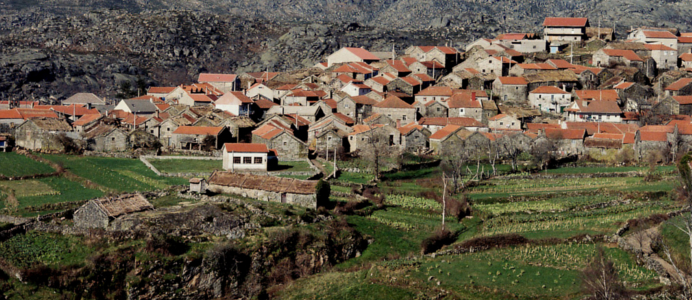 Natural heir to the old parish of  São Vicente do Gerês, in the depths of the Beredo river, that receives water from various streams in the mountain, Pitões is the highest village in Barroso, around 1100 meters in height.
This fact contributes largely to the high quality of the prosciutto and smoked pork products of this village. It has always been known for being a land of fighting people and warriors: it could not help the destruction village of the castle, or the monastery, or even their "ancestral republic" (set of communitarian and democratic norms of its inhabitants), but resisted the Menezes, Counts of Ponte da Barca, to whom a boy of the Alferes house kidnapped a daughter whom he married; and resisted the plunders and systematic robberies that the Castelhanos organized during the Restauração war.
In 1665, "a great group of infantry and cavalry, under the command of D. Hieronymo de Quiñones attacked Pitões, not only were they unable to burn the village, but the Pitões people fought bravely making the enemy run, leaving them without stones". Some days after (with the help of the people of Pitões), Captain João Piçarro, with a 800 large infantry, attacked Baltar, Niño d'Águia, Godin, Trijedo e Grabelos "from where they brought 400 ox, 1500 sheep and 20 horses". And resisted to the forestation of Mourela, with pine trees, that led them to the lost of cattle. They resisted and resisted well! In this village, you can visit the "corte do boi do povo", now rebuilt as an Ecomuseu headquarters.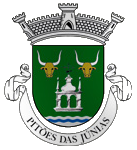 Area: 33.5 km2
Population Density: 4.3 hab/km2
Present Population: 145
Patron: Santa Maria
 
Attractions:
Capela de S. João da Fraga;
Cascata - Waterfall;
Mosteiro de Santa Maria das Unhas;
Traces of the village of São Vicente do Gerês;
 
Parish villages: (1) Pitões
 
Address:
Junta de Freguesia de Pitões das Júnias
Rua do Outeiro, n.º 9
5470-370 Pitões - Montalegre
 
Telephone:  961 704 730
 
Fax:  253 276 273 181
 
Email: [email protected] 
 
Website: www.pitoesdasjunias.com