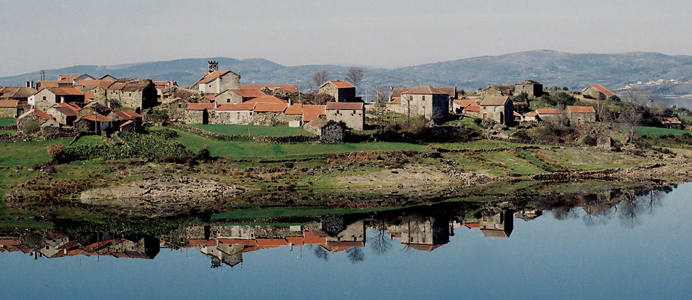 This parish also integrated the Commendation of Chã to the Clarissas de Vila do Conde, by king D.Dinis. In 1862, Domingos Pereira Ordenado was born in Vilarinho de Negrões , priest and abbot of Refojos (Cabeceiras), against will of his uncle, the also priest João Albino Carreira, affiliate in the Partido Regenerador, became affiliated in the Partido Progressista. Loyal to his party´s credo, he became intimate friend of Paiva Couceiro and refused to adhere to the Republic in 1910. Chased, like other monarchy leaders, after the thunderous defeat, in the Chaves shooting range, he was convicted to 20 years in penitentiary.
He was able to place his soldiers (by the thousands) in Brasil, and returned to Spain and to his conspiracy activity. He conspired his whole life. After the amnesty of Sidónio Pais, in 1919, he had predominant actions in the proclamation of the "North Monarchy" and took part in the battles of Cabeceiras, Mirandela and Vila Real. After the Republic Restoration, he was exiled in Spain and was condemned for default to 20 years of prison. Excluded, like Paiva Couceiro, of the amnesty granted to the monarchs, and in 1926 returned to Cabeceiras in secret where he lived until 1942.
Speaking of conviction, the conviction of José Pereira, of Lamachã, in 1947 should also be remembered. Convicted to twenty-nine and a half years of prison, "accused of being a moral author" a crime he certainly did not commit. This is how the fascist courts and judges were. This parish (and the majority of Barroso) won the right to immortality through photographic documentation "La Mémoire Blanche" of foreign authors.
Area: 20.6 Km2
Population Density: 8.4 Hab/km2
Present Population: 173
Patron: Santa Maria Madalena
Attractions: Vilarinho Peninsula, Casa do Pinto and Church.
Parish Villages: (3) Lamachã, Negrões e Vilarinho de Negrões.
Address:
Junta de Freguesia de Negrões
Estrada Principal, n.º 5
5470-321 Negrões - Montalegre
 
Telephone:  934 331 792
 
Email: [email protected]